Nora Saks is a reporter for Montana Public Radio and has been covering Superfund issues in Butte, Montana for the last two years.
In 2018, her work there inspired her to take on an independent long-form radio documentary on the topic. She soon moved to Butte to follow the Superfund clean-up more closely, and Richest Hill was born.
Nora has worked on two other award-winning podcasts produced by Montana Public Radio, and reported for NPR and KFSK in Petersburg, Alaska.
Nora holds an MA in Environmental Science and Natural Resource Journalism from the University of Montana and is a 2013 graduate of the Salt Institute for Documentary Studies in Portland, Maine.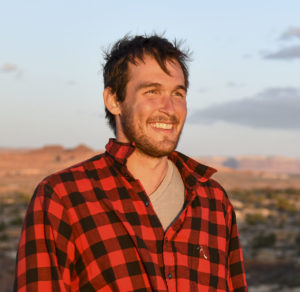 In addition to his work at Montana Public Radio, Nick is a producer at Threshold, a podcast and radio show. Nick's work has appeared in NPR's Morning Edition, PRI's The World, The Washington Post, Outside, and the Mountain West News Bureau, among other outlets. He holds an MA in environmental journalism from the University of Colorado Boulder.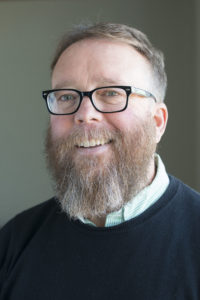 NPR Mountain West/Great Plains Bureau Chief
Eric Whitney is NPR's Mountain West/Great Plains Bureau Chief, and formerly Montana Public Radio's news director. He is the lead editor and executive producer of "Richest Hill."
Eric has been a public radio journalist since 1993, working as a station-based reporter and freelancer in locations from Telluride, Colorado to Cape Town, South Africa. His work has been supported by fellowships from the Knight, Robert Wood Johnson and California Health Care Foundations, among others. In 2010 he was recruited for the NPR-Kaiser Health News Health Reporting From The States Collaborative, to which he continues to contribute.
Butte, Montana is famous. It was at one time the biggest city between Chicago and San Francisco. It's in the heart of the Rocky Mountains, and sits at the headwaters of the mighty Columbia River, which flows all the way to the Pacific Ocean.
Butte boomed and thrived for almost a century because of one thing: copper. Butte's massive copper deposit was key to America's success. The "Richest Hill on Earth" literally electrified the nation, and made the brass in bullets that won World Wars I and II.
But in the 1980s, the last of the big mines shut down. Now, most of the riches are gone, and Butte is struggling.
All that mining left a big toxic mess – so toxic that for the last 30 years, Butte has become famous again. This time, for being the epicenter of one of America's biggest and most intractable Superfund sites. [Superfund is the federal program designed to clean up the nation's worst contaminated land and water].
But this could be a big year. President Trump's Environmental Protection Agency says it's going to solve the problem no one else has been able to. It's going to clean up Butte.
How did we get here? What will it take to really clean it up? What could Butte's future look like? And who gets to decide?
That's what our new project, Richest Hill, is all about. Richest Hill will explore the biggest changes and toughest questions facing the Mining City. We'll look at where Butte came from, what's happening right now, and where Butte might be headed.
Our reporter, Nora Saks, is embedding in Butte to be on the ground for these major developments as they unfold in real time. Our goal is to follow this transition closely and with compassion, and approach Butte with a fresh perspective.